The Mallard comprises of 23 self-contained business apartments.
Accesses to all apartments are via a personalised security keypad system, which provides a high level of security for all guests.

All apartments comprise of:-

A bedroom, en-suite bathroom, kitchen and lounge, a workstation, including wireless broadband connection, a highly sophisticated telephone system, including direct dial, voicemail, missed call directory and redirect facilities.

All business apartment tariffs include the cost of electricity, heating, water, occupier's rates, weekly valet, maintenance, satellite channels and security systems.

The Mallard Business apartments are the most beneficial and flexible solutions to businesses where accommodation is concerned.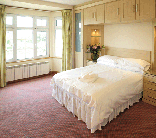 ,,